DITA, the practice & the person w/guest artist Marlee Grace
Join us in welcoming Marlee Grace to the Annex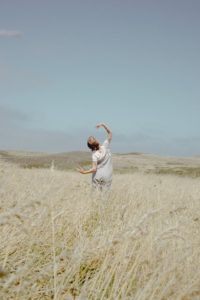 wsg. Fiona Dickinson (musical accompaniment)
Tuesday Sept 5th, 6-8pm
Wealthy Theatre Annex
1110 Wealthy St Se
Grand Rapids, MI 49506
$15/$12 students w/ID
All movers ages 16+ welcome
the practice & the person
a workshop on improvising & revealing the complete person
september 5 2017 + wealthy theatre annex grand rapids, mi
_____________________
Drawing on themes from the chapter PRACTICE in Free Play by Stephen Nachmanovitch we'll navigate a series of exercises in ensemble improvisation. Making duets, trios, & group works while honoring the act of practicing as research, as performance, as the thing.
_____________________
We will generate solo material from our own bodies, practicing witnessing and being witnessed.
We will slowly combine our solo material into duets, finding ways to stay true to our own work while navigating space with others.
We will transition into ensemble work, trios, quartets, and full group improvisations.
_____________________
This workshop is open to all people 16+ years old with a willingness to explore with their bodies