DITA, Int/Adv Modern Tech w/guest artist Penny Freeh
Join us in welcoming Penny Freeh to the Annex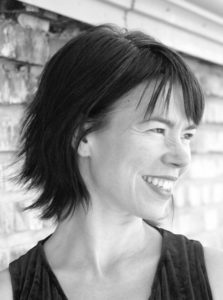 Thursday July 20th
7-8:45pm
Wealthy Theatre Annex
1110 Wealthy St SE
Grand Rapids, MI 49506
$15/$12 students (per class)
Penelope Freeh – Biography 2017
As a contemporary ballet and modern dancer/choreographer, Penelope Freeh honors and manipulates classicism and traditional vocabularies. Tension and emotion build through structure, relationship and rigorous formality. Images layer, amassing a history of gesture and dramatic intent. She acknowledges a balletic spine and makes room for the luscious. Lines erase as quickly as they form.
Freeh has played a vital part of the Minneapolis / St. Paul dance community since 1994. She is a two-time McKnight Fellow for Choreographers, a McKnight Fellow for Dancers, and a Sage awardee for Outstanding Performer. Her work is in the repertoires of Zenon Dance Company, James Sewell Ballet, Alternative Motion Project, Minnesota Ballet, and Gem City Ballet among others. She receives commissions and residencies from performing arts high schools, universities and regional companies; she works with opera and musical theater groups; she self-produces and seeks presenters for her personal works, working frequently with live musicians and original music.
Test Pilot, a chamber dance opera she created with composer Jocelyn Hagen, won a 2015 Sage Award for Best Overall Design and enjoyed a state-wide tour of Minnesota in the Fall of 2016.
She danced for James Sewell Ballet for seventeen years, serving as Artistic Associate from 2007 – 11. She teaches at the University of MN, the Saint Paul Conservatory for Performing Artists, Zenon, and TU Dance. She is summer faculty at Blue Lake Fine Arts Camp and co-director of the 2017 International Ballet Ensemble.
Formative training includes: the Dayton Ballet Dance Center, the Joffrey Ballet School and two years on full scholarship at The Ailey School.