DITA, Summer Workshop w/guest artist Kristi Faulkner
Join us in welcoming Kristi Faulkner to the Annex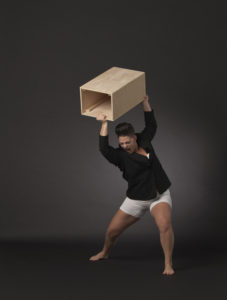 Monday June 19th & 26th
7-8:45pm
Wealthy Theatre Annex
1110 Wealthy St SE
Grand Rapids, MI 49506
$15/$12 students (per class)
June 19th
Contemporary Floor Work
Based on the idea that the floor is an active partner in our dancing, we will seek to "make friends" with the floor and embrace the unwavering support it can offer. Participants will connect with a sense of weight through earthbound phrases and guided improvisation, developing an intimate connection to the floor by investigating multiple points of contact for achieving efficiency moving in and out of the floor.

June 26th
Falling and Rolling
Explore sensation and surrender while learning to make friends with gravity. Dance is physics – we will explore the ways in which momentum and surface area can help us achieve efficiency moving in and out of the floor. While maintaining a continuous flow of energy and efficient use of muscle tone, we will hover on the edges of suspension and surrender to impulse.
Kristi Faulkner (Founder/Artistic Director of Kristi Faulkner Dance) is a choreographer, performer, educator and arts advocate. Based in Detroit, she creates highly physical and humorously theatrical work that embodies difference and challenges gender roles. Community engagement is integral to her artistic practice. Through workshops, lecture demonstrations, and community-based projects, Kristi pursues her mission of making dance visceral, thought-provoking, and accessible. Her work has been commissioned and presented throughout Michigan, Ohio, Illinois and New York. She holds an MFA in choreography/performance from SUNY Brockport and is part time faculty at Bowling Green State University.