DITA, Adaptive/Responsive Movement Exploration with Megan Pitcher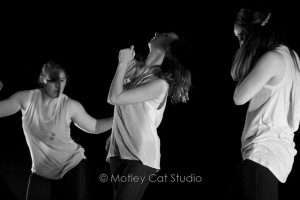 Join us in welcoming Megan Pitcher to the Annex!
Thursday July 16th &
Friday July 17th
Wealthy Theatre Annex
*Times Listed Below
1110 Wealthy St SE
Grand Rapids, MI
All Levels
$15/$12 (students w/ID)
For dancers ages 16+
Contact [email protected] for more information
Thursday
People Moving, 6:00 – 7:30pm (All levels, Directed Movement)
Int/Adv Contemporary, 7:30 – 9:00pm
Friday
Int/Adv Ensemble Scores, 6:00 – 7:30pm
(Suitable for nondancers who did People Moving/Serve as AUDITION for SiteLab)
Capoeira 7:30 – 9:00pm – ASCAB Capoeira class with Monitor Dentista, founder – Grupo Unidade Capoeira
Pitcher's current research and practice approaches movement as system design. She considers patters, relationships, responsivity, changeability, and radical openness through interdisciplinary, audience inclusive performance projects. She is a recipient of a 2015 ArtPrize Seed Grant and will be presenting a new iteration of her work, Breakwall, in the fall. Workshops present a radical approach to technique that affirms availability, recovery, range, and discovery.
Pitcher's work has been presented in Moscow, Canada, and throughout the USA, including notable venues Philly Fringe Festival, Ingenuity Festival, Chicago Cultural Center, Hyde Park Arts Center, Columbus Movement Movement, and Cleveland Playhouse. She is an adjunct faculty in the Dance Division of Kent State University and has presented through ACDA, Ohio Dance Festival, College Art Association, and other organizations.
Capoeira is a clever and deceptive Brazilian martial art. Classes are all levels with every participant challenged past their expectations. Find empowerment, build strength, and test endurance while learning the basic history and traditions.
ASCAB Capoeira class with Monitor Dentista, founder – Grupo Unidade Capoeira – See more at: https://vimeo.com/43307712