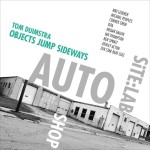 Come support dance, art, and music at Art.Downtown 2016!
Dance in the Annex (DITA) presents "pendulaire à deux" – a collaboration with Rachel Finan (Bangarang Circus), projections by Erin Wilson (ArtPeers), music by Zen Star Beat Cult.
April 9th/9pm @ Objects Jump Sideways curated by Tom Duimstra – SiTE:LAB / Rumsey Street Project.