Int/Adv Contemporary Technique w/guest artist Hannah Sullivan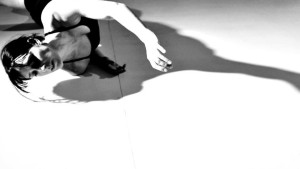 Join us in welcoming Hannah Sullivan to Dance In The Annex!
Thursday July 30th & Thursday August 6th
Wealthy Theatre Annex
7-8:45pm
1110 Wealthy St SE
Grand Rapids, MI
$15/$12 (students w/ID)
For Int/Adv dancers ages 16+
Contact [email protected] for more information
Class Description:
Int/Adv Contemporary
Hannah's teaching focus fuses ballet, yoga, Horton and release techniques. Her classes are known for encouraging students to connect intentional emotion to movement. Come experience a challenge for your body coupled with empowering emotional work. Intermediate and advanced dancers 16+ welcome!
Bio:
Hannah Sullivan is a West Michigan-based instructor and choreographer. She is the Co-Artistic Director of the HIS Dance Ensemble with Tassia Hooks Johnson, writing & choreographing original contemporary ballets every year since the partnership formed in 2011. She is current faculty for the School of Grand Rapids Ballet, Blue Lake Fine Arts Camp, LOCALZ iNTENSiVEs, Hearts In Step Dance Academy and the Dance Coalition. Hannah's original works have been performed by both professional and student companies including Grand Rapids Ballet, Dance In The Annex (DITA), Macomb Ballet Company, Blue Lake International Ensemble, Young People's Ballet Theatre and Muskegon Dance Company. Under the direction of Amy & Erin Wilson, Hannah was a collaborator with DITA's ArtPrize 2014 Juror's Time-Based Award winning work "respirador (breather)" and ArtPrize 2013 juror-nominated "Angle of Repose". Hannah is also a featured performer with DITA, dance-on-camera films, and various West Michigan productions including the 2014 Blue Lake Fine Arts Camp opera "Hansel & Gretel". Hannah is a master's social worker and marriage & family therapist in West Michigan.