Int/Adv Contemporary Tech w/guest artist Nic Lincoln
Join us in welcoming Nic Lincoln to Dance in the Annex!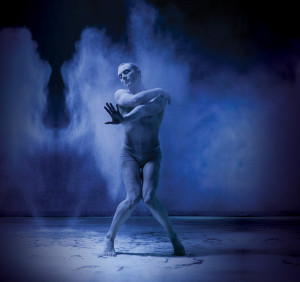 Sunday March 6th
Wealthy Theatre Annex
4-5:45pm
1110 Wealthy St SE
Grand Rapids, MI
$15/$12 (students w/ID)
For Int/Adv dancers ages 16+
Contact [email protected] for more information
Nic Lincoln is an instinctive seeker of beauty who takes inspiration from pop culture and visual art to voice his activism through dance. For nine years James Sewell Ballet has acted as a creative incubator for Lincoln. Nic has danced with Dayton Ballet, Cleveland San Jose Ballet, Grand Rapids Ballet and performed as a guest artist for Corbin Dances, National Choreographer's Initiative and Shapiro & Smith, among others. He is a proud recipient of a McKnight Artist Fellowship for Dance and has been named "Best Dancer" by the City Pages as well as one of three "Artists Who We Love" by MN Monthly magazine. He was nominated for a Sage award in 2013 for his performances of Larry Keigwin's Glitter Garden as well as the entire solo show entitled Yes! Nic was recently named one of 25 to Watch by Dance Magazine. As a dance artist and activist he has collaborated with the Human Rights Campaign, OutFront MN and Queertopia.