DITA, Int/Adv Contemporary Technique w/Amy Cova
Join us in welcoming Amy Cova to Dance in the Annex!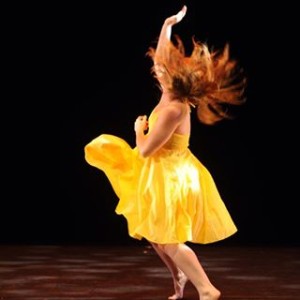 Sunday September 11th
Wealthy Theatre Annex
4-5:45pm
1110 Wealthy St SE
Grand Rapids, MI
$15/$12 (students w/ID)
For Int/Adv dancers ages 16+
Contact [email protected] for more information
Amy Cova, (MFA in Dance from the University of Michigan) is Artistic Director of Amy Cova Dance (ACD), a Brooklyn based contemporary dance ensemble often working in collaboration with musicians, composers and visual artists. Cova is currently a Facilitator at The Field (NYC) and a recent Groundwork Artist in Residence at Cora Dance in Red Hook, Brooklyn. Cova's movement vocabulary punctuates the highly physical with a quiet gestural sense evoking worlds of turmoil, confusion, hope, and happiness in a single theatrical experience. Cova is interested in embodied text, oral histories, subjugated knowledge and personal reflections as they dialogue through evocative movement languages.
Amy Cova has been presented at Jacob's Pillow Dance Festival Inside/Out, and throughout NYC at Dance New Amsterdam, the Manhattan Movement and Arts Center, Triskelion Arts, The Flea Theatre and The Irondale Center. Her work has been showcased at the Alvin Ailey Studio Theater, The Alchemical Theater Laboratory, the John Ryan Theater, Studio AIR, Dixon Place, Spoke the Hub, the Green Space, and the Detroit Institute of Art.
Cova has performed in works by Laura Dean, Daniel Gwirtzman, Rennie Harris, Alex Springer, Ginger Thatcher and Nadia Tykulsker. She has most recently performed at WestFest All Over WestBeth with compositional, improve dance cooperative, The Lovelies.
Cova has been an adjunct faculty member/guest artist at numerous institutions, including University of Michigan, Eastern Michigan University, Grand Valley State University, Wayne State University and Oakland University. Her choreography has been presented internationally in Brazil, Canada, Costa Rica and Italy. She enjoys continued collaboration with composer Alvin Hill.
This class celebrates freedom in movement; big, juicy moves alongside quiet gestural shifts. With a focus on an organic, personal way of moving, students are encouraged to tap into their physical, intellectual and emotional history throughout class. We begin with an easy, rhythmical movement pattern gently waking the muscles and brain, uniting the bodies and energies in space in order to create a fresh community for learning. Together we move in and out of the floor with the aim of priming the body for more vigorous movement tasks. We explore the space through dynamic and often virtuosic movement patterns. Finally, extended phrase work invites students to couple their emotional and physical self in order to articulate their performative voice.