DITA @337 Project Space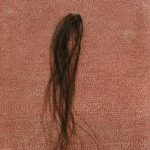 Join DITA May 6th at at 337 Project Space
337 S Division Ave
Grand Rapids, MI 49503
6-9pm
Performance
7:30-8pm
"Part of me" is a solo exhibition of mixed media work by Mandy Cano Villalobos. Through meticulously executed pieces, the artist explores physical labor as both a meditative ritual and a futile exploit. Opening night will also include a modern dance performance by choreographer Hannah Sullivan with Amy Wilson and Carolina Gil Pava and music by Jeremy Verwys from 7:30 to 8:00 pm.
About the Choreographer: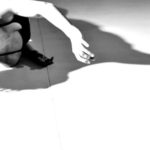 Hannah Sullivan is a West Michigan-based instructor and choreographer. She is the Co-Artistic Director of the HIS Dance Ensemble with Tassia Hooks Johnson, writing & choreographing original contemporary ballets every year since the partnership formed in 2011. She is current faculty for the School of Grand Rapids Ballet, Blue Lake Fine Arts Camp, LOCALZ iNTENSiVEs, Hearts In Step Dance Academy and the Dance Coalition. Hannah's original works have been performed by both professional and student companies including Grand Rapids Ballet, Dance In The Annex (DITA), Macomb Ballet Company, Blue Lake International Ensemble, Young People's Ballet Theatre and Muskegon Dance Company. Under the direction of Amy & Erin Wilson, Hannah was a collaborator with DITA's ArtPrize 2014 Juror's Time-Based Award winning work "respirador (breather)" and ArtPrize 2013 juror-nominated "Angle of Repose". Hannah is also a featured performer with DITA, dance-on-camera films, and various West Michigan productions including the 2014 Blue Lake Fine Arts Camp opera "Hansel & Gretel". Hannah is a master's social worker and marriage & family therapist in West Michigan.
About the Musician: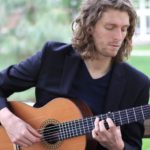 Jeremy Verwys is a classical guitarist and composer from west Michigan. He is a graduate candidate for Master's degrees in both Guitar Performance and Music Therapy at Illinois State University. Jeremy currently studies with Dr. Angelo Favis at ISU, and has studied under Carlos De la Barrera, Brian Morris and Andrew Bergeron in Grand Rapids where he received his Bachelors of Music from Grand Valley State University.
Jeremy has performed with the Grand Rapids Symphony as well as being commissioned by the dance faculty at Blue Lake Fine Arts Camp and other dance studios to compose and perform original works.