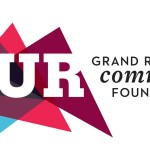 Saturday, Feb. 13th, Wealthy Theatre (1130 Wealthy SE, Grand Rapids, MI) hosts a very special evening of music and dance, on the weekend of Valentine's Day.
ArtPeers and Dance in the Annex (DITA) present "transcend," one night only, featuring nationally renown choreographers and dancers, along with Grand Rapids' preeminent contemporary dance collaborative, DITA.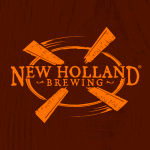 Event listing: wealthytheatre.org/transcend
This event is made possible by the Robert D. Mieras Fund for Dance and Music, which supported the involvement of the national and local artists; and New Holland Brewing, which supported the venue for the event. Several popular beers from New Holland Brewing will be available at the cash bar, at Wealthy Theatre.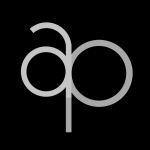 "In addition to featuring some of the most important artists in America, 'transcend' is a Valentine's event for all," says ArtPeers co-founder Erin Wilson. "Almost half of the artists and crew happen to identify as LGBT, and everyone else is a longtime ally."
The event is "for all" in other ways, too, according to DITA Artistic Director Amy Wilson.
"DITA's work is for everyone, no matter how familiar with dance you may be," (Amy) Wilson says. "It's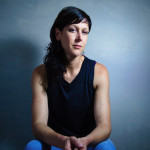 part rock concert, part roller coaster, part film festival, and part performing arts.
"At the same time, those who are familiar with professional dance… will be very happy that these choreographers are coming here."
Nic Lincoln (Minneapolis, MN) says his work "takes inspiration from pop culture and visual art" to voice his activism through dance. Lincoln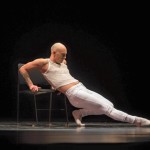 has choreographed for the James Sewell Ballet for nine years, and worked with Dayton Ballet, Cleveland San Jose Ballet, Grand Rapids Ballet. He is a proud recipient of a McKnight Artist Fellowship for Dance and has been named "Best Dancer" by the Minneapolis City Pages as well as one of three "Artists Who We Love" by MN Monthly magazine. He was nominated for a Sage award and recently named one of 25 to Watch by Dance Magazine. As a dance artist and activist, Lincoln has collaborated with the Human Rights Campaign, OutFront MN and Queertopia.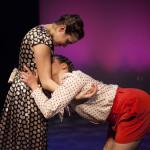 Kristi Faulkner, Artistic Director of Kristi Faulkner Dance, says she "strives to create work that generates meaningful conversation and social exchange, blurring the lines between audience and performer and exploring unconventional performance spaces." Faulkner's work has been presented in numerous venues throughout Michigan, Ohio, Illinois, and New York including the Center for Performance Research, Chez Bushwick's Kinetic Cinema series, Dixon Place, Going Dutch Festival in Chicago, Alternative Art Association, HPOP Festival, Sidewalk Festival of Performing Arts, Niagra Fringe Festival,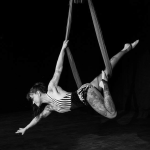 the University of Rochester, The College at Brockport, Michigan State University, Wayne State University and Bowling Green State University (BGSU).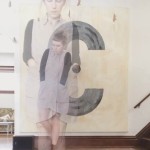 Additional choreography and dance featured include works by Amy Wilson, Marlee Grace and Rachel Finan. Short films to be presented by internationally regarded choreographer Carolyn Pavlik, and Grand Rapids filmmakers DJ Viernes and John Hanson. Music to be performed by expunk, Casey Stratton (piano) and Heather Baker-Jackson (cello).