WE'RE ON THE MOVE!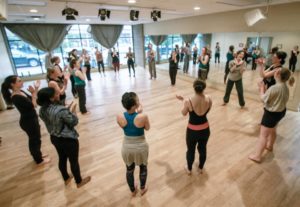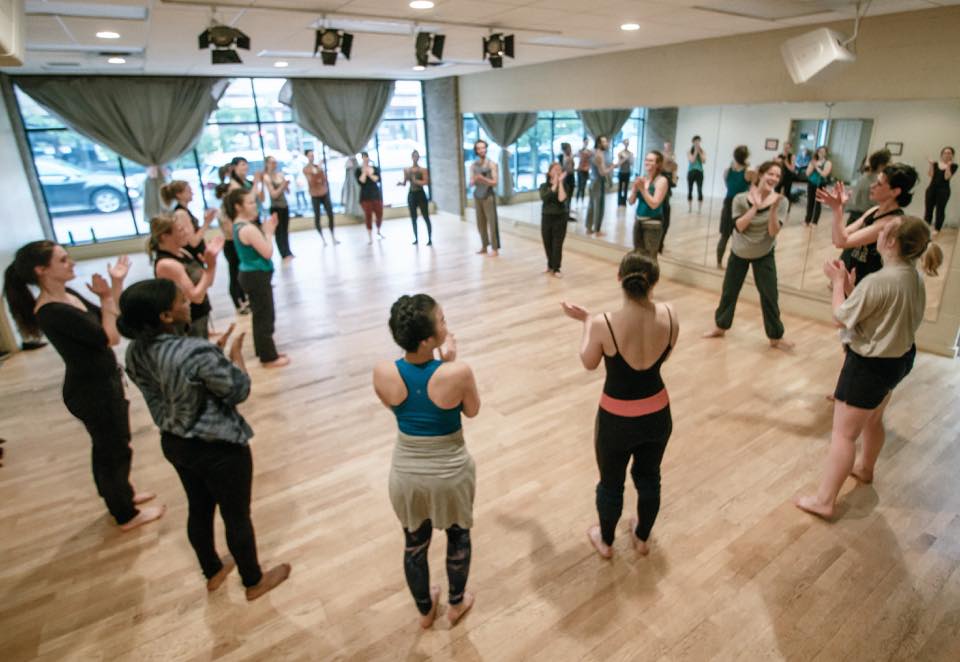 In February 2009 DITA launched its first Master Class in the Wealthy Theatre Annex, creating relationships with the most accomplished dance educators in the region and beyond. DITA enters its 10th year of dance education and performance with a new partnership: the 2018 DITA Master Class season kicks off at Grand Rapids Ballet, home of Michigan's only professional ballet company.
WORLD-RENOWNED INSTRUCTORS
World-renowned Graham Technique master teacher William Crowley will lead the first DITA Spring Master Class – March 18th, 2018 from 4-5:45pm at Grand Rapids Ballet.
PREREGISTRATION 
Our friends at ArtPeers made a special offer: dancers can pre-register for the first class of our 10th year for only $12! Going forward, class fees will return to normal, ensuring the sustainability of DITA Master Classes. DITA does not operate for profit, and class fees go toward space rental costs, and for our instructors, many of whom travel here from other cities. Pre-registration ends March 17th at midnight. Sign up HERE! 
ABOUT DITA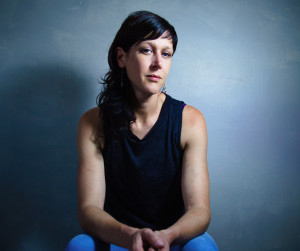 Led by Artistic Director Amy Wilson, DITA produces large-scale concerts, and creates live and dance-film works that are site-specific with an emphasis on process. DITA has long called Wealthy Theatre home, with dance education and a number of groundbreaking, sellout events produced at the historic landmark. DITA also has explored other spaces in the region and beyond: collaborative works regularly take place at 337 Project Space, Avenue for the Arts, Urban Institute for Contemporary Arts (UICA) and SiTE:LAB. DITA was awarded the Time-Based Juror Award for their piece respirador (breather) at ArtPrize 2014. More recently, DITA joined a collective of Michigan artists on a journey to the Path of Totality during the 2017 solar eclipse, where we produced a full-length dance film that will be released in 2018.
JOIN US IN WELCOMING WILLIAM CROWLEY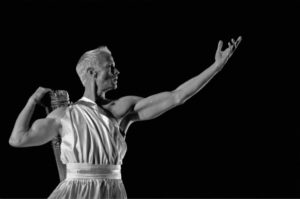 Int/Adv Graham Technique
Sunday March 18th, 2018
4-5:45 pm
Grand Rapids Ballet
341 Ellsworth Ave SW
Grand Rapids, MI 49503
$17/$15 Professional/Dance Educator
$12 Pre-registration provided by ArtPeers: https://artpeers.org/pre-registration/
For dancers 16+ years old ~ for more information contact Amy Wilson at [email protected]
The Master Class introduces students to the Graham Technique, its basic principle of "contraction and release", and the beneficial knowledge that comes from the awareness of one's own center and core strength. The structure of the class is composed of floor work, standing center work, and traveling exercises. Intermediate/Advanced level students will also be exposed to learning phrases of original choreography.
William Charles Crowley, received his MFA in Dance from the University of Michigan and additional training at the Martha Graham School of Contemporary Dance in NYC. He has danced with numerous companies and has garnered favorable reviews from The Detroit Free Press, The Chicago Tribune, Denver Rocky Mountain News, The Miami Herald, and Dance Magazine. William is the Artistic Director of Next Step Dance based in Miami, FL., and currently teaches throughout the United States and Europe.
Most recently, William had the distinct honor of being one of the first Americans ever to teach in Cuba since 1959, as part of the U.S.-Cuba People to People cultural exchange program, at the Danza Contemporanea de Cuba in Havana.