Join Calvin College and DITA in welcoming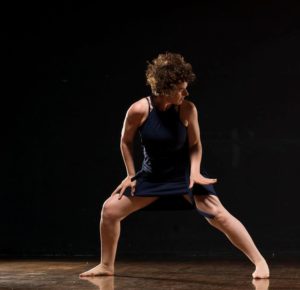 Molly Shanahan / Mad Shak
October 21st, 22nd, 23rd, 2018
Calvin College
3201 Burton St SE, Grand Rapids, MI 49546
FREE
Workshop:
Diving into Spirals with Molly Shanahan / Mad Shak
Sunday October 21st, 3:15-5:00pm
Spoelhof Fieldhouse Complex Dance Studio HC251/252
For dancers 18+ years old
**Space is limited – to reserve your spot in this workshop or for more information please contact Amy Wilson at
[email protected]
This dance phrasework experience will offer participants an embodied glimpse into choreographer Molly Shanahan's current movement research, which emphasizes whole body lusciousness, the incorporation of a mobile pelvis, articulation of the juicy ball and socket joints, and articulate movement phrases that feel so easy and yet challenge the body-mind to find ease within precision, vigor within rigor, and forgiveness within discipline.
Performance: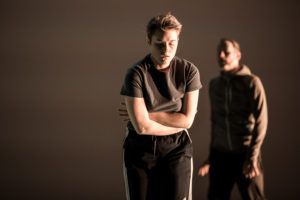 Mad Shak
Monday, October 22, 8pm
Covenant Fine Arts Center
Lecture:
Molly Shanahan
Tuesday, October 23
(time and location pending)
Choreographer Molly Shanahan has based her work in Chicago since 1994, after receiving her Master of Arts in Dance at The Ohio State University. Sustaining a lifelong focus on movement practices in and out of the studio, long-term creative processes involving multiple iterations, and inquiry into the philosophies and theories that touch her work, Molly is recognized as a "singular voice in Chicago dance," (TimeOut Chicago) who has been "distilling the essence of performance—the relationship between audience and artist—for years, exposing the honest beauty of the body in its natural state: fluid, organic motion" (New City Chicago).
Molly's work has been supported by two National Performance Network Creation Fund Awards, a Chicago Dancemakers Forum Lab Artist Award, an Illinois Arts Council Fellowship for choreography, and a 2010 Meier Arts Achievement Award, among others. In 2012 Molly received a Presidential Fellowship from Temple University (Philadelphia) to pursue a PhD in Dance. She is a Visiting Assistant Professor of Dance at Denison University; and has taught at Wayne State University, Bryn Mawr College, Temple University, The University of Chicago, and Columbia College Chicago, among others, and was a Lecturer in the Dance Program at Northwestern University from 2008-2012. www.madshak.com.